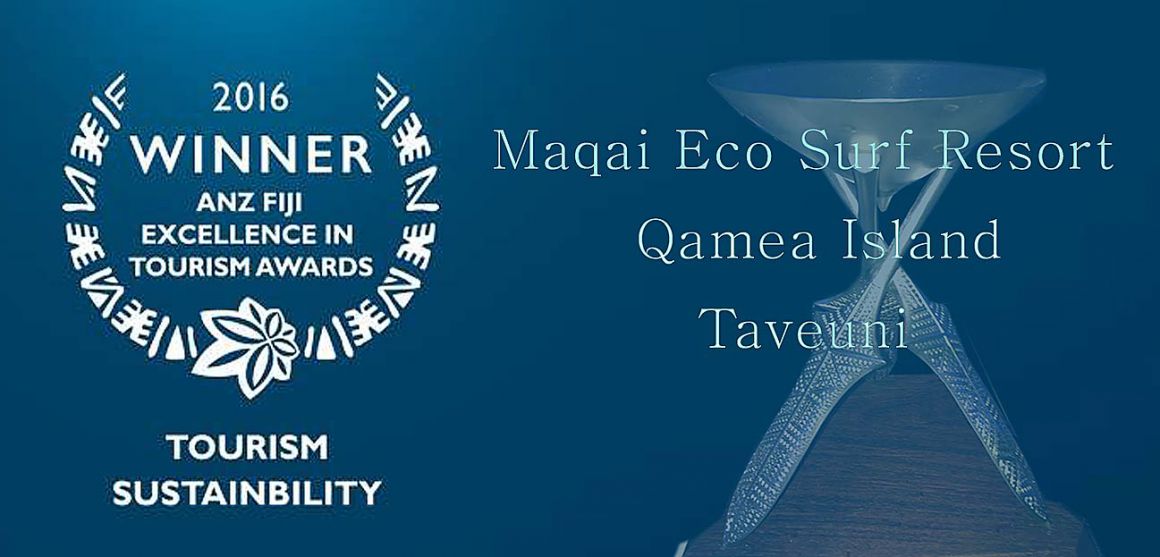 Maqai Eco Surf Resort are proud Winners at 2016 ANZ Fiji Excellence in Tourism Awards
Directors Shaw & Angela Mead and David Phillips say they are delighted that their Qamea Island Resort was announced the Winner in the Tourism Sustainability category at the FETA awards – held on Saturday evening in Denarau.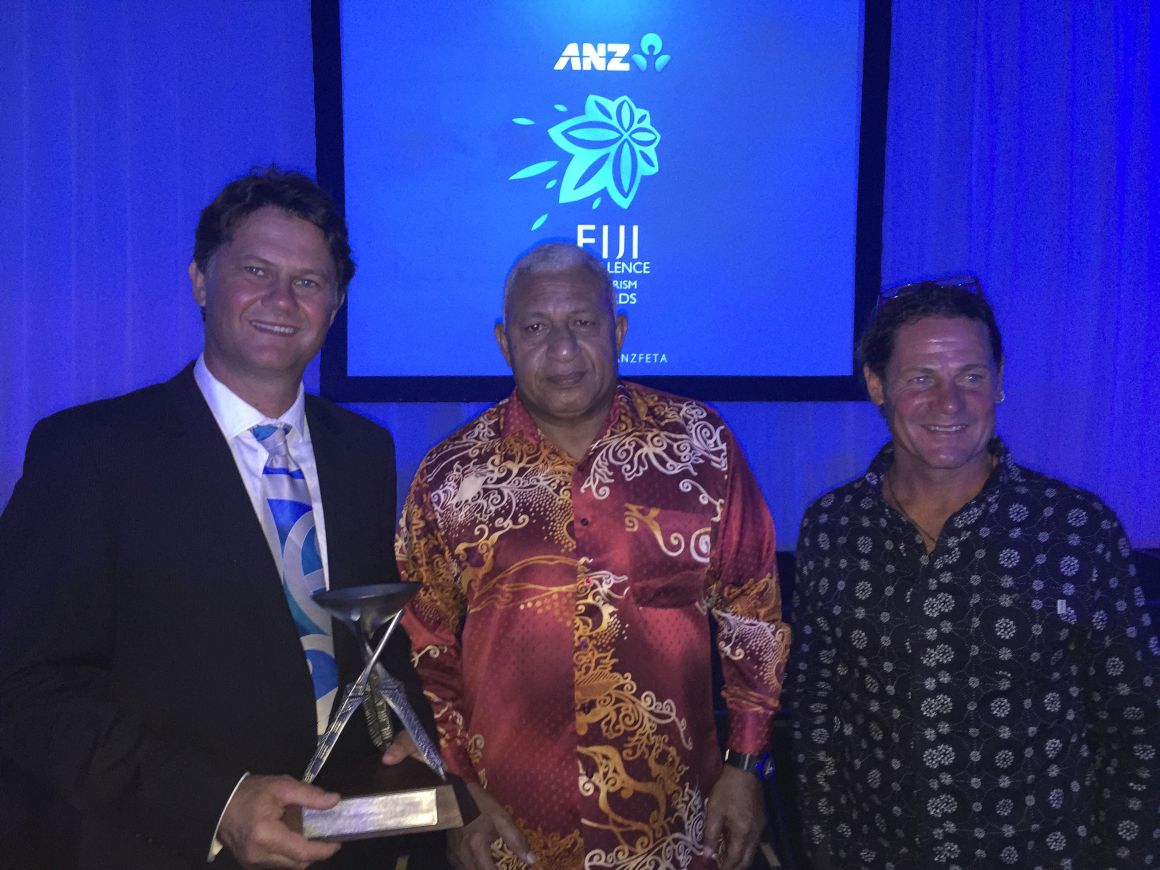 Director, Shaw Mead said "We congratulate the Maqai Matuvuvale/family for their dedication and passion in embracing sustainable eco practices. It is wonderful to see a resort from the north of Fiji leading the way in Eco Tourism. Being up against international/global resort entries, the competition was stiff, and we are humbled to have been named the winner in what is Fiji's biggest tourism awards.This award is dedicated to all the Maqai team, our Matuvuvale, their efforts to implement sustainability got us to this point."
Phillips continued, "We are all "cogs in the wheel of change", we all need to work together to create positive impacts on our environment and for our Fijian people. The tourism industry is Fiji's leading earner, its vital we look after the future of our planet."
Maqai Directors urge all to embrace and support the Government's National Green Growth Framework which was set up last year.
Mead says, "We are all proud of the sustainability initiatives we have achieved to date as a team.
Maqai now operates 99% on solar power, collects rain water and pipes spring water, has a bio-tech wastewater system, recycles and reuses 95% of our waste, has an organic vegetable garden and purchases organic local produce, and employs from the neighbouring villagers including management level, grants equal employment opportunities and training, offers above award wages, and has set a self-imposed ban on fishing or collecting from the reef out in front of the resort.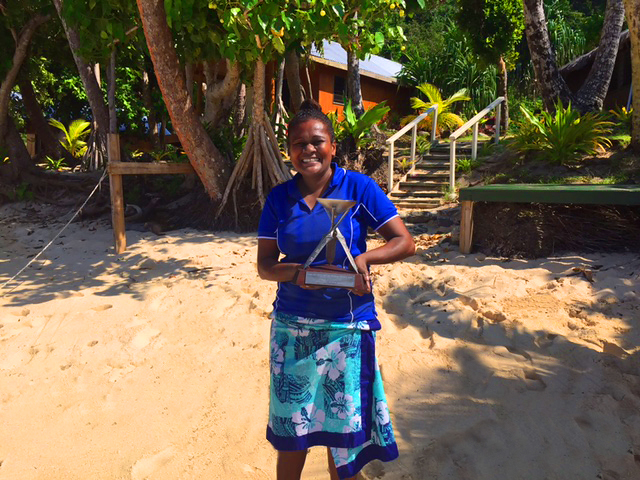 Congratulations to our Matuvavale:
• Mataqali and villagers who we share our lease with Vinaka for your dedication and for sharing your land and culture with us and our guests. We promise to look after it for your future generations.
• Kitchen Chefs and helpers for their dedication in providing healthy, organic, delicious meals, and recycling all food waste, and food-packaging.
• Activities guides for teaching safe practices on the water and land and for being great advocates of our coral reef protection.
• Entertainers and all staff for sharing stories of village life, traditions, songs and laughter.
• Housekeepers for maintaining the highest standards of cleanliness throughout the resort, hand-washing and line drying clothing and switching off lights when not in use and taking care of our guests needs.
• Maintenance Team for maintaining our grounds beautifully, planting trees and shrubs, growing vegetables and taking care of recyclables – for sending to Suva, repair items and making sure our water pipes are 100%.
• General Manager Jeff Gush and Assistant Manager Melita Kobuanicagi for making it all happen. Your passion is what drives Maqai.
• Local contractors for assisting and supporting us in all the ways that you do and always there to lend a helping hand even on Sundays!
• Local suppliers for supplying goods to Maqai and taking great care of us.
• Our guests past future and return – thank you for supporting Maqai and loving the "Magic of Maqai".
• Our agents thank you for recommending Maqai.
We have lots of future plans in the pipeline and we look forward to the future and tourism in the beautiful north of Fiji.