About Maqai Beach Eco Resort
Fiji TripAdvisor Excellence Award 2017, 2016, 2015, 2014, 2013, 2012
Fiji Excellence in Tourism Award 2016/17 Sustainability
The moment your feet hit the sand you will relax and be on Fiji Time! Qamea Island, just north of the garden island of Taveuni, is home to Maqai Beach Eco Surf Resort (Pronounced 'Mungai').
You will be warmly hosted by The Maqai Team who will do their very best to make sure your holiday is a special and memorable one. Come and embrace the 'Real Fijian Culture' that the northern islands provide. Your guest experience will be infused with the cultural, social, and environmental features of the local area. This intimate five hectare Fiji surf resort is nestled amongst a backdrop of rain forest, a stretch of private white sandy beach fringed with coconut palms, magnificent coral reefs and crystal blue warm water.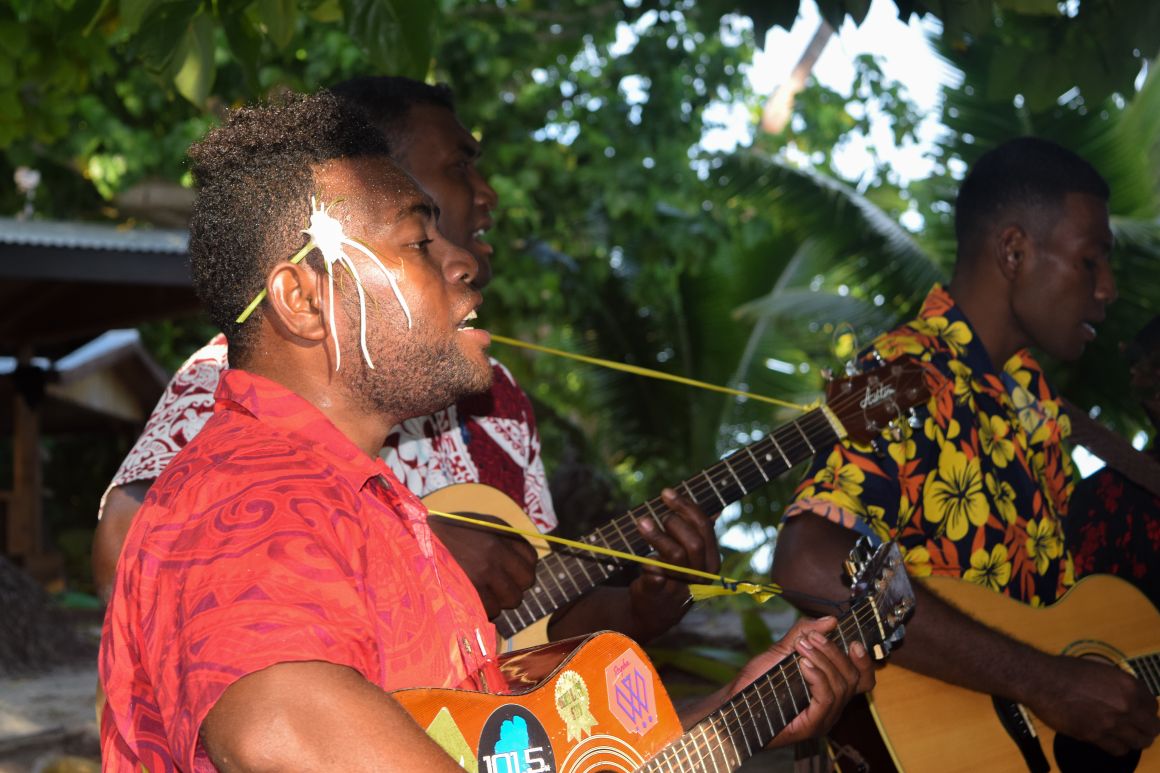 Fiji Resort Qamea Island
Established in 2009, the Qamea resort works in unity with the neighbouring Fijian villages. Mums, dads, aunties, uncles, sisters, brothers, and cousins all work here and are very passionate about sharing their culture with guests.
Join in Kava ceremonies, listen and sing along to melodic Fijian music, play volleyball, create jewellery, weave baskets, visit the local villages to experience island life, watch a game of exciting "Fijian" style rugby, or visit the school to see the many smiling young faces who love to meet you.
Our 'little resort with a big heart' maintains the small island eco values of days gone by. We are proud of our eco initiatives; we use solar power for energy, grow our vegetables and fruits onsite in our organic garden and also source from the local villages, use fresh spring water from the mountains, reduce, reuse and recycle our waste.
We purchase fresh fish from local fishermen caught daily in the crystal clear and clean waters of Qamea Island. A marine reserve protects the coral reef and fish directly in front of the resort. You may also enjoy reading a book, taking a walk, swimming or sunbathing in tranquil paradise.
Local Community Support
One of Maqai Resort's goals is to enhance employment opportunities and prosperity for northern Fiji. It has a focus on the importance of vibrant eco-tourism and healthy eco-systems for Sustainable Pacific Communities – well being, health, education, and employment.
Maqai supports the local villages through employment, local business enterprise e.g. assisting people into boat ownership, education scholarships, Loloma Foundation medical care and local sporting team sponsorship.
Qamea Accommodation
Maqai offers a range of accommodation to suit independent travellers, couples and families. Select from beachfront bure. Our 9 beach bures (beach huts) are dotted along the shoreline and are furnished with tongue and groove flooring, fans, mosquito nets, quality bed linen, lights and a private deck with tables and chairs for enjoying the spectacular ocean vistas.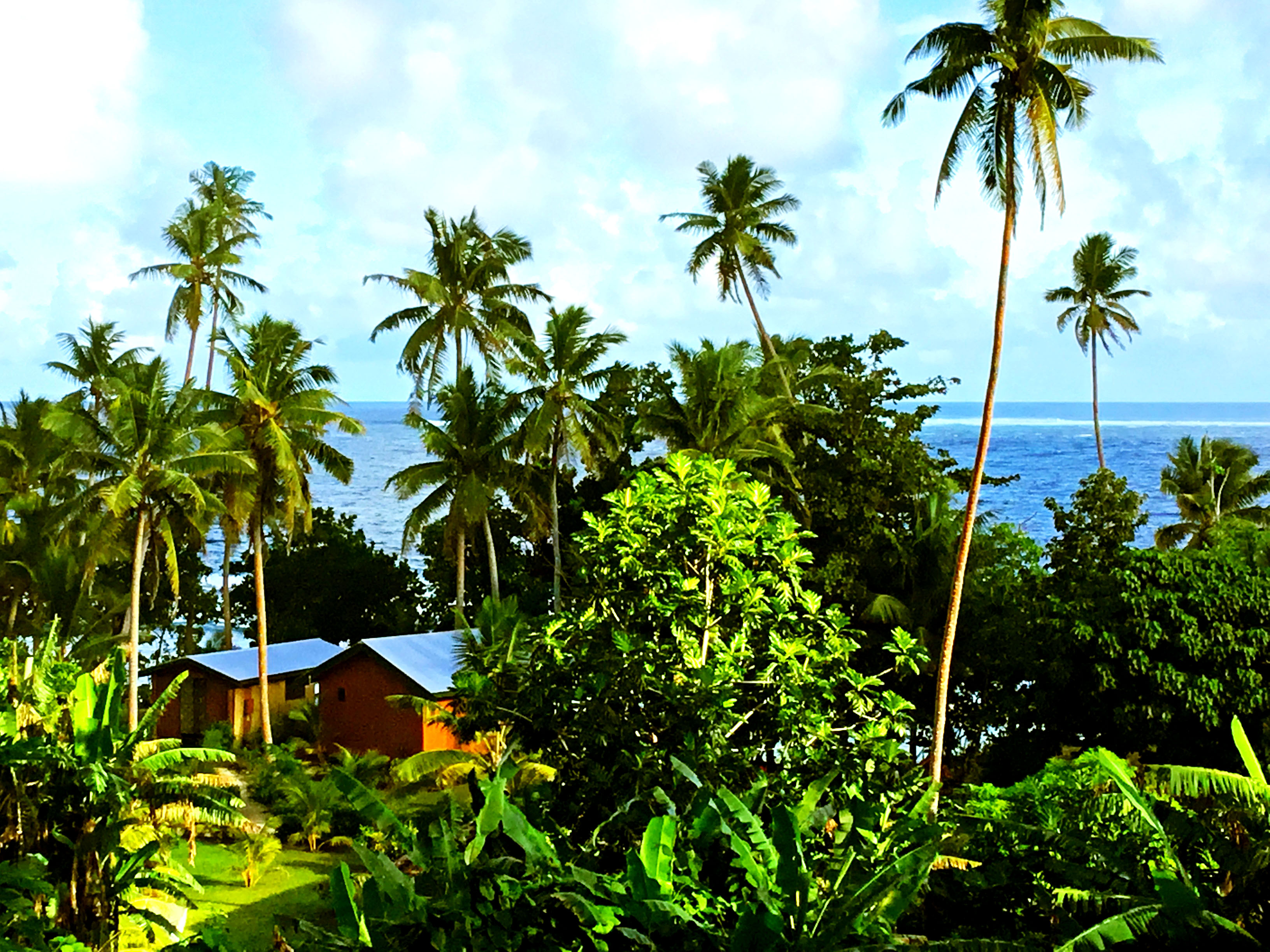 The Sandbar
The sandbar is the heart of Maqai Beach Eco Resort with a communal area for dining, mingling and relaxing. It's here you will also find a table tennis table, café serving snack foods and licensed bar.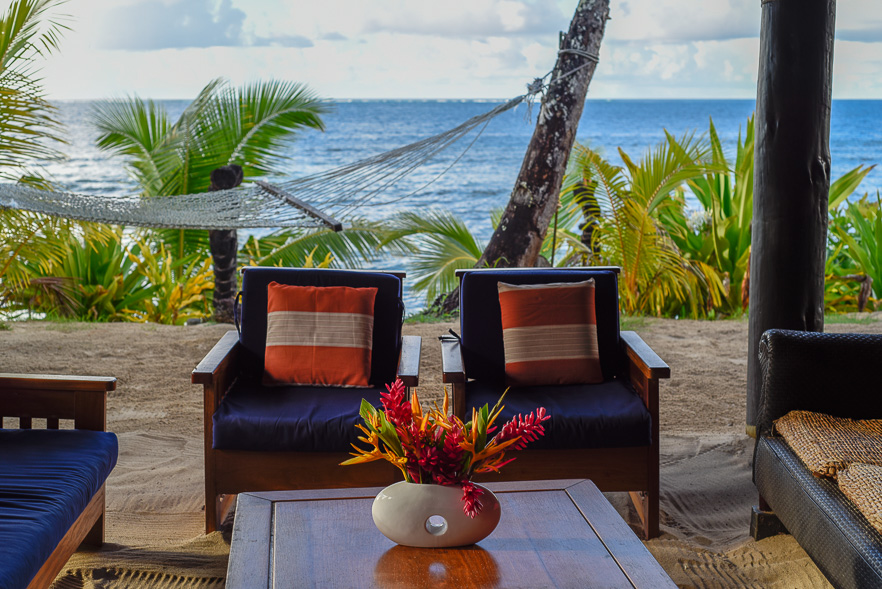 Meal Plan – Dining
Sit back and relax, there's no cooking to do here – a full meal plan is required when staying at our Qamea resort and includes breakfast, lunch and dinner. You'll enjoy a range of local and international cuisine. Fijian delicacies include lovo and kokoda. Most dietary requirements can be catered for – just let us know at your time of booking.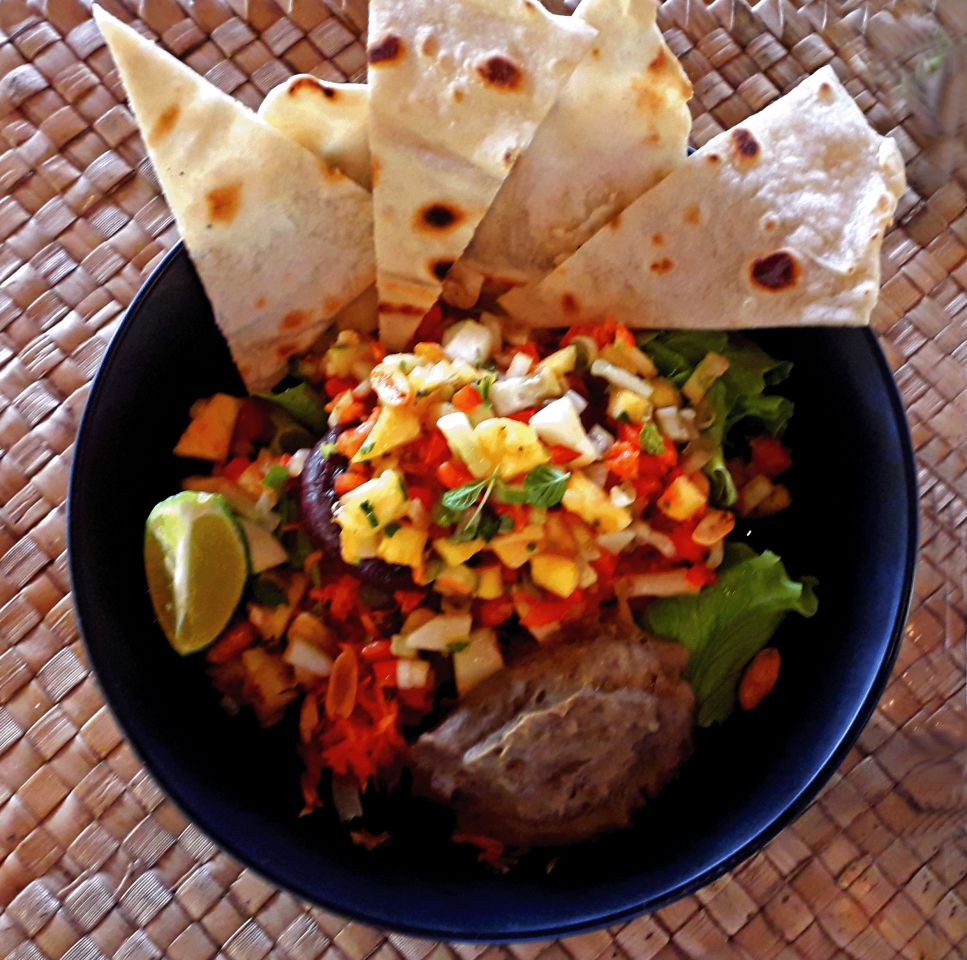 Water Sports
Snorkeling and Diving Qamea Island
Maqai Beach is one of the best snorkeling resorts in Fiji. It's an adventure playground for water lovers, boasting high quality snorkeling offshore. Here you will discover an array of soft corals and a variety of fish species right out in front of the resort (this area is a marine reserve), as well as breath taking world renowned diving spots near the resort. Take a kayak and go exploring the coast by following the sandy bays along the shoreline.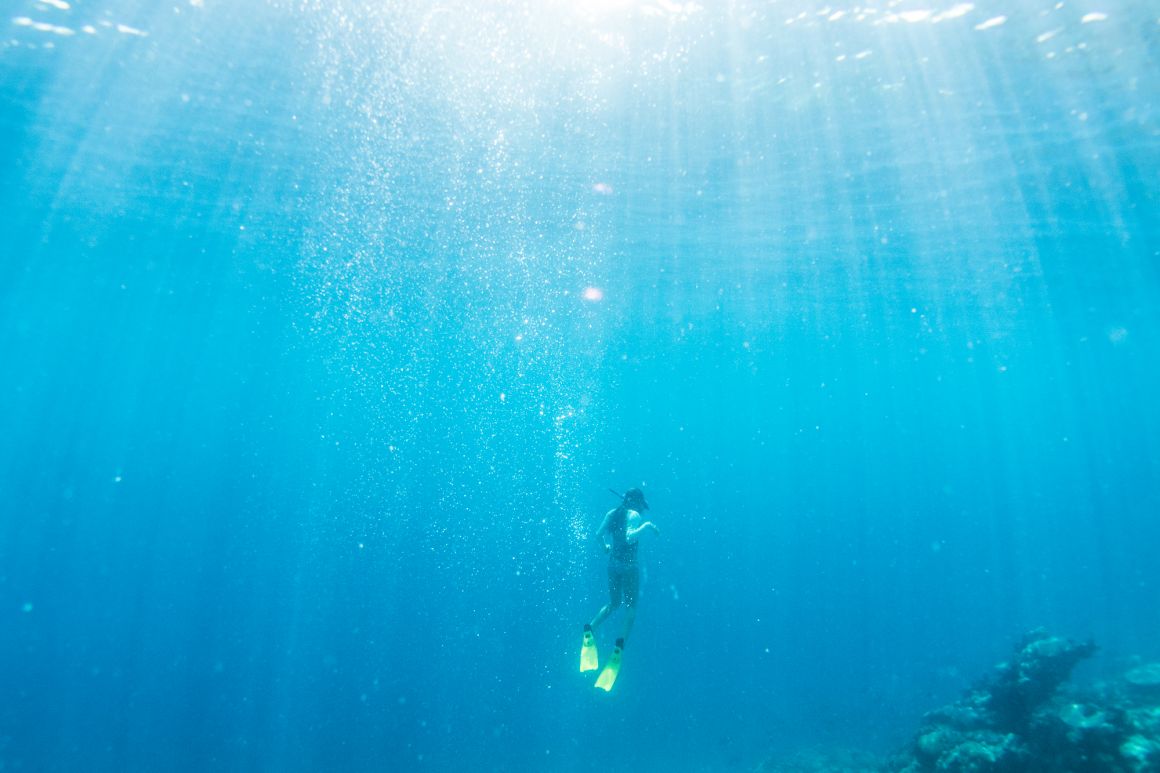 Surfing Maqai Reef
There are a range of waves to choose from near our Fiji surf resort, with a variety for begineers to intermediate and advanced surfers, and overall very suited to your average level weekend surfer looking for some fun surf on holiday.
Fijian surfers claim the wave in front of the resort is the best right-hander in Fiji peeling for 300m.
The most consistent waves are from October to May when the offshore winds are from the north. However, good waves can still be had during the remainder of the year similar to somewhere like Wilkes Pass at this time of year. There is also a learner wave out front of our Fiji surf resort for those who want to give surfing a go.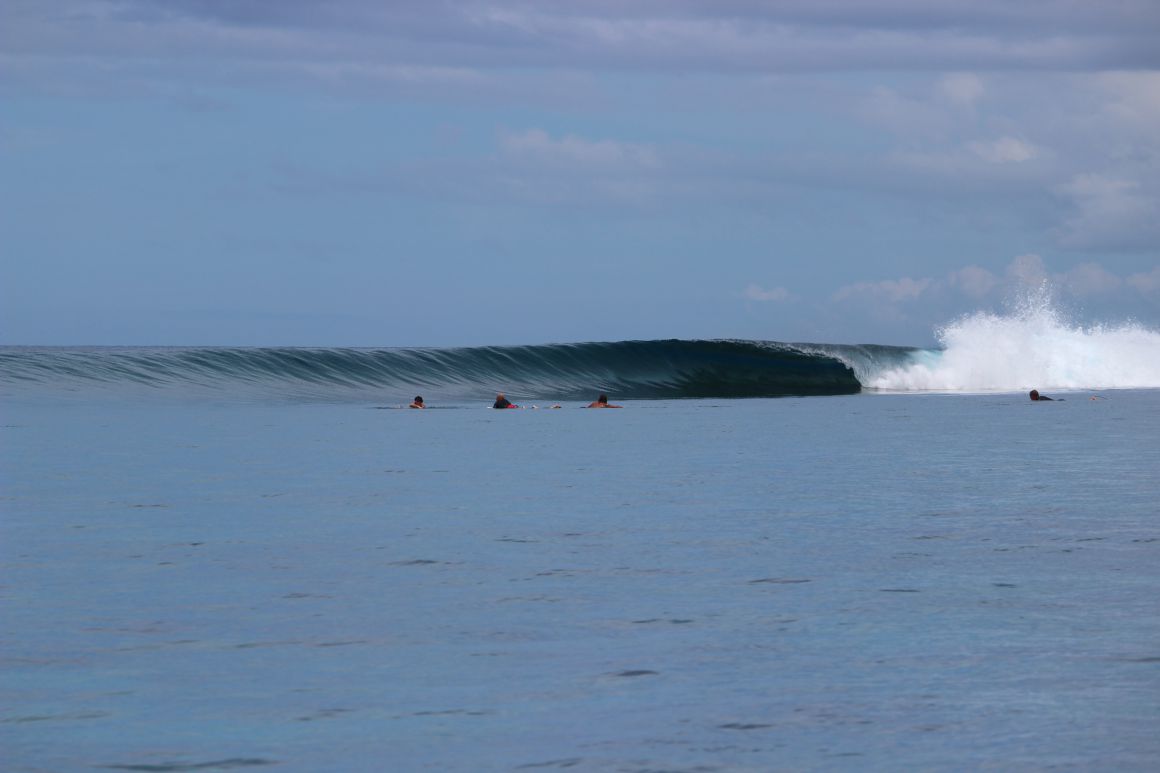 Fishing Qamea and Taveuni
Taveuni and Qamea Island are well known for their abundance of marine life if you want to spend some time fishing in Fiji. Our local fishing guides will take you to their secret fishing spots! For those who would like to indulge in big game fishing this can also be arranged. Pre bookings essential Max anglers 4.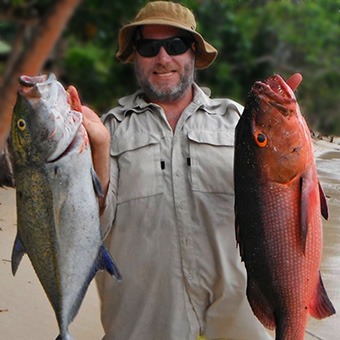 Fijian Massage and Relaxing
Treat yourself to a relaxing Fijian massage using coconut oils infused with natural floral scents. Be pampered either on your private deck or on the beachfront open bure. Of course you could always lie in a hammock and do absolutely nothing!